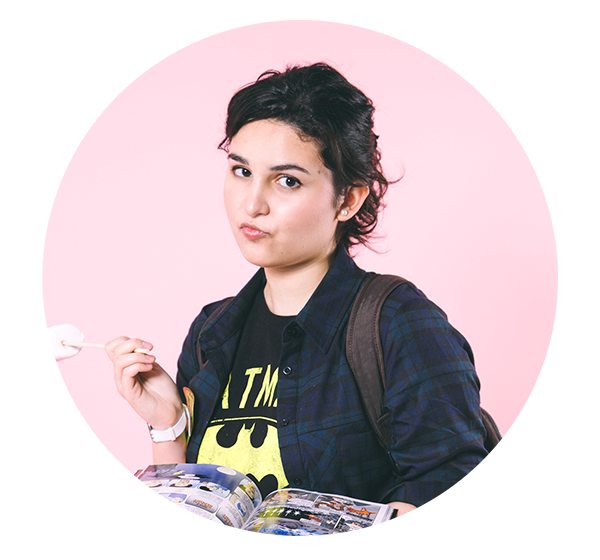 Hi! Thank you for stopping by!
I'm Cat, short for Catalina. I'm from Santiago, Chile but I studied Animation in New York, at the School of Visual Arts. Before that I received an Associate's degree in Sociology in my home country.
I'm a jack of all trades, but I particularly love creating cool Character Designs, Storyboards and Backgrounds. I also have experience in Production, which I'm passionate about.
My eternal loves are chocolate, dogs and Starbucks strawberry açai.
Feel free to contact me at catsolari@gmail.com
Hope to see you again!
Hola! Gracias por visitar mi página!
Mi nombre es Catalina (aunque en EEUU me dicen "Cat"). Soy de Santiago, Chile, pero me titulé en Animación en Nueva York, en School of Visual Arts. Además saqué bachiller en Sociología en la PUC antes de seguir mi sueño del arte.
Dentro de la industria de la animación hago un poco de todo, pero mi pasión es crear Diseños de Personajes, Storyboards, y Fondos. También tengo experiencia en Producción, actividad que disfruto mucho.
Mis amores eternos son el chocolate, los perros y Starbucks.
Me puedes contactar en catsolari@gmail.com
Espero verte de nuevo!